Love knows no boundaries… so cheesy (one of the things we claim not to be!) and old-fashioned (that would be the other one!) but still so true! Now you want to celebrate your love with a wedding ceremony? Congratulations!
Strauß & Fliege is connecting you with the perfect freelance wedding speaker and ceremonial master who will arrange your perfect wedding ceremony . We are the ones to hold your free ceremony anywhere in Germany, Europe, Worldwide.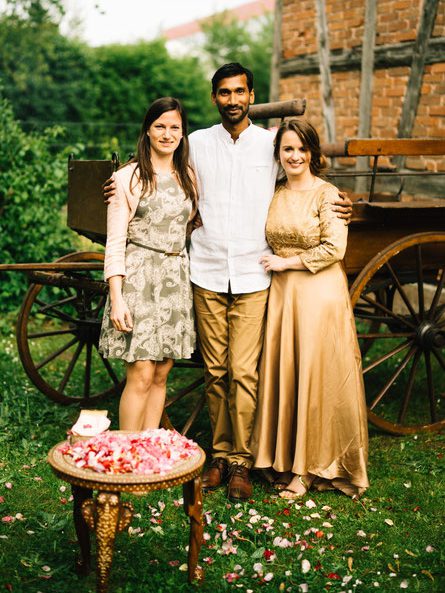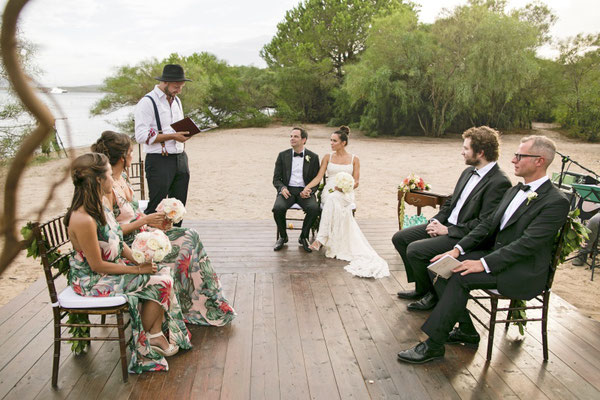 It is important that you two as a couple gain and build trust in your ceremonial speaker. Therefore, we are recommending, you look through our speakers' profiles thoroughly. Your chosen wedding speaker will spend a lot of time with you before your free wedding ceremony.
My husband Paul and I got married in a manor house near Bristol, England. Hands down – it was the best day of our lives.

A huge contributing factor was our wonderful and charming master of ceremony, Carola. She was highly professional, calm and supportive, which was such a great comfort for us because we knew we where in good hands.

Carola guided us and our guests through the ceremony with passion, commitment and a great sense of humour – in short, she delivered to our utmost satisfaction and we would always highly recommend her as master of ceremony.

Mani & Paul
Your story
During your free wedding ceremony it is our goal is to represent your true story as a couple, your emotions and feelings as well as eventual challenging moments of your relationship, during your free wedding ceremony. Our aim is not to simply talk about you, but to find out with you together, what being a couple actually means to you. What being in love means to you.
We want to ensure you are having your perfect wedding ceremony. There shall be laughter, there might be tears but most of all the free ceremony is supposed to be the quiet, truly beautiful beginning of your wedding day. And our free wedding speakers will be the center of tranquility on an exciting day for you.
In English, please?
Strauß & Fliege offers you a variety of options how to celebrate your wedding ceremony. Also, there are various ways we can approach your free wedding ceremony in terms of languages. We could hold an address completely in English or German and hand out a leaflet with the translation for example.
We will surely meet your needs one way or the other. Furthermore, we can recommend trustworthy service providers such as musicians, photographers, wedding planners and so on.
Just drop us a message and let us know when and where you would like to get married and we will rapidly check whether your speaker of choice is still available for that date. Looking forward meeting you!
Make Love Great Again!